Duvall, Reuter & Pruyne has been a fixture in Bradford County for nearly 70 years. Attorney Andrew B. Duvall began practicing law in Towanda in 1948 after he left the legal division of the Chesapeake & Potomac Telephone Co. in Washington D.C. His brother-in-law, Donald Reuter, joined him in 1949, forming Duvall & Reuter.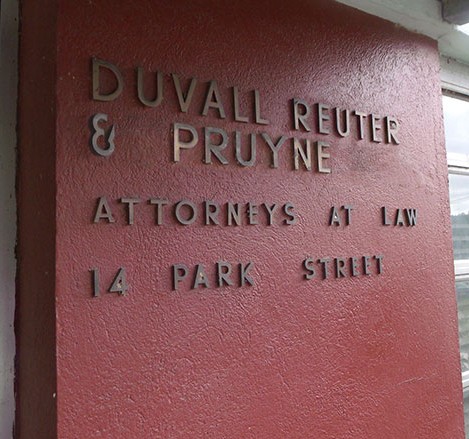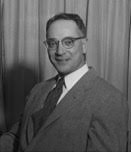 Andrew Duvall (1916-1979) attended Princeton University where he graduated cum laude in 1939 and then enrolled in law school at George Washington University. Duvall's studies were interrupted for service in the armed forces during World War II. When he returned home from the war, he finished his studies and worked in Washington, D.C., before moving to Towanda to practice law.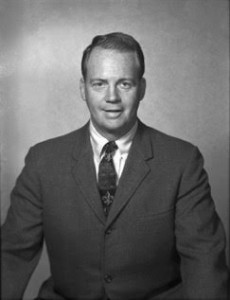 Donald Reuter (1918-2011) attended Amherst College where he graduated in 1941. He was drafted into military service and was later discharged as a captain in 1946. He then attended law school at the University of Pennsylvania, where he graduated in 1948 and was admitted to the Bar the same year.
In 1969, Attorney Jim Pruyne became associated with Duvall & Reuter and was named a partner in 1975 making the firm Duvall, Reuter & Pruyne.